Are you aware of the introduction of Making Tax Digital (MTD) by the UK Government?
In a bid to make HM Revenue and Customs (HMRC) into a world leading, digital tax authority the UK Government are pushing to make tax digital. In theory, this transition should make it easier for businesses and individuals to get their tax right and aid them in keeping on top of their affairs.
Will my company be affected?
According to VAT reporting, only businesses with a turnover above the VAT threshold – currently £85,000 – will have to keep digital records, but only for VAT purposes. This change will come into play from 1st April 2019. Furthermore, businesses will not be asked to keep digital records or update HMRC quarterly for other taxes until at least April 2020.
The new rules mandate that VAT registered businesses with a taxable turnover above the VAT registration threshold, from 1st April 2019, must: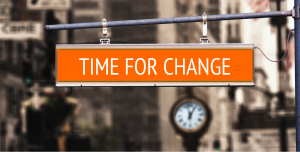 Keep their records in a digital form
File their VAT returns via MTD enabled software – HMRC's online Gateway will not be available after the deadline
Please note that it will not be compulsory for businesses with a turnover below the VAT threshold, who have registered voluntarily for VAT, to comply with MTD requirements. However, these companies can do so voluntarily. These businesses will also be able to continue to use HMRC's online portal.
Will MTD affect other taxes?
The government has given an undertaking that MTD (electronic record keeping and quarterly reporting) will not be made mandatory for other taxes until the system is working well and thus not until April 2020 at the earliest.
How the scheme is being piloted:
MTD for income tax was introduced in April 2017 on a small scale and will be expanded over the coming months and years.
The pilot of MTD for VAT commenced on a small scale in late 2017 with the wider pilot starting in Spring 2018.
There is to be a further consultation on MTD for corporation tax prior to any pilot.
What does this mean for businesses and landlords with a turnover below the VAT threshold?
The delay to the implementation of MTD allows smaller businesses more time to move to the new system, but change cannot be entirely avoided. There are many advantages to be gained from using a digital accounting system and the new timetable for MTD allows the focus to be on the commercial benefits. Those who adopt digital record keeping will find the transition to MTD much easier when it does become a requirement for all companies.
What records must be kept digitally to comply with MTD for VAT?
MSP can store the data required for MTD on Sage. If the data arrives in a timely fashion, we can easily comply with MTD. Take a look at the slider below to see what types of data are required by HMRC.
Will there be penalties for not complying with MTD?
Yes, failure to comply with MTD will incur penalties.
Once you reach the VAT threshold you will need to comply with the requirements of MTD, even if turnover subsequently falls below VAT registration requirements. HMRC's VAT registration service must be informed within 30 days when the requirement to register is met.
How will Making Tax Digital benefit my company?
MSP sees this scheme as an opportunity for business owners to get a better handle on their company and be able to view their company's affairs in a more real time setting.
MSP is already up-to-date using the latest Sage 50c Accounts package and Xero online accounting, which are both MTD ready.
However you currently keep your bookkeeping, we would be pleased to discuss your VAT options with you and how you could benefit from improved, digital record keeping and financial information. If you have any queries regarding our services, do not hesitate to contact our Head of Accounting Support, Alex, at alexo@mspsecretaries.co.uk or on +44 (0) 1252 733683